Last week..I think last week..Helene announced this link up and my heart was all YAY because I am all about some music and applying to my life and being all HEY that is me. That wrote that because they knew that was applying to me. At least I tell my self that every day.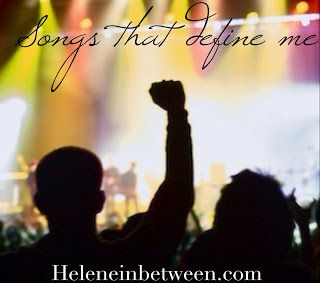 1. Miranda Lambert...basically anything she has ever written and I am pretty she that if she was gay...she would be my lover but neither of us are.
Okey Dokey..Now every song of hers I really love..I have seen her 3 times in concert and have a guitar pick thrown off stage. BUT this song really has made me kinda me. I was kinda CRAZY before Chris and WITH Chris. I had to Hide my Crazy and ACT LIKE A LADY YALL. (see what I did there?? Get it??)
2. Kipp Moore Beer Money...Really..do I need to explain?
3.I really just love this one. Everytime its on I have to sing to it. Do not dare change the station.
4. Pretty much what I say to anyone who says anything negative about the way I live my life :)
5. One sappy one....the song that Chris and I danced to at the wedding. We picked this out right before we danced.
6. This one actually makes me dance. It is my jam..you may find me dancing in the car. I am country girl through and through!
6. Because most you do not know this song and I love it, it annoys my husband and I will play it as loud as I can like a 16 year old girl every chance I get...here you go. This is another song that I LURVE.
I love country music...I was raised in the country and that is who I am :)
Go link up and let Helene know what defines you!