So the lovely Alexa has the little link up going with 2 truths and lie. Basically...you get to figure out which is the lie and what I am telling you is true! 2 are true..one is a big ole stinky lie! If you know me personally..you will know which is my lie and which isn't!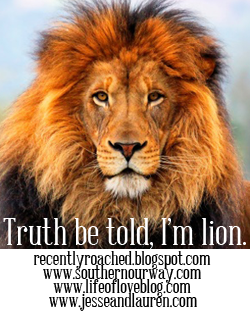 1. I had my belly button pierced for about 4 months before it ripped out! Lets be honest..I thought I was pretty cool until that happened!
2. I dissected a cat in Adv. Biology in high school. West Virginia schools..what can I say??
3. I did a keg stand at my own wedding...in my wedding dress. I know real classy but hey that is how we do things here in Virginia and when you are given a keg as wedding gift..well you can't pass this moment up!
As you may have noticed..I did not provide any real pictures of my self...as I want to make this a tad bit harder..good luck! I will leave the answer in the comments section later on today :) I want to see your guesses!
I posted the answers here!