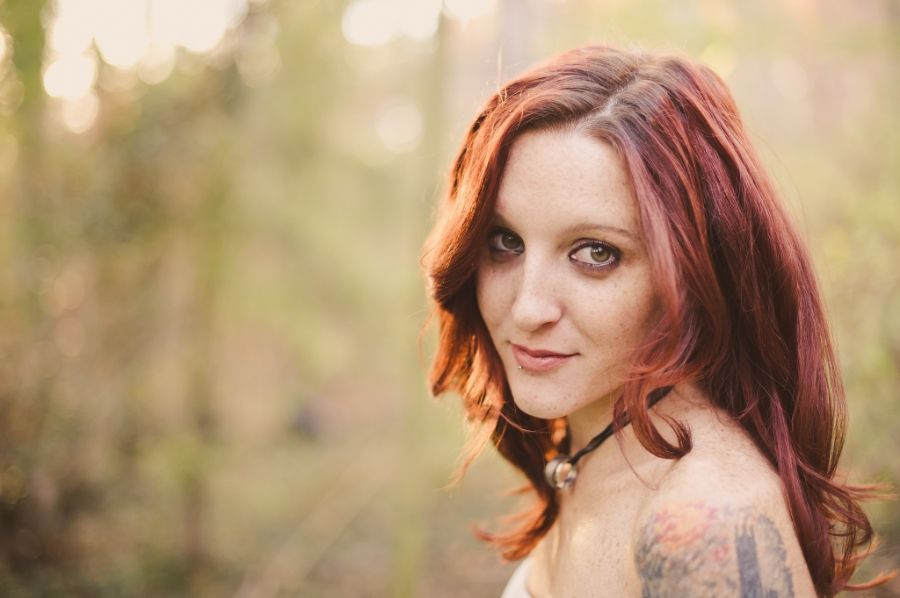 Hey, Rachel's Country Life readers! My name is Shai, and I blog over at The Vagabond Studio. I have been given the awesome opportunity to tell you a little more about myself, so here I go!

I am a Political and Social Philosophy student with a minor in Peace Studies, as well as an artist. I know, hippie liberal stuff - don't hold it against me? I have a fierce passion for peace, peace movements, social justice, and environmentalism. I spend my spare time diving into Buddhist philosophy books, staying updated on politics and peace organizations, and writing a seemingly endless stream of papers on the subjects. Peace and philosophy, aside from my children, are my life. However, the buck sort of stops there. See, I'm terrified of public speaking. I can blog all day long and Tweet my little heart out, but the minute I stand up to speak in front of more than a few people I nearly (and sometimes do) have a panic attack. I can create paintings and drawings all day, but will rarely show anyone the final product, much less display or submit it anywhere. I'm sure you can imagine how fun this makes college. And I want to turn this into a career?
Over the last couple of months, though, something in me just 'clicked'. The lion in me has started to peek out and
I've
come to the realization that I have things I want to share with the world and causes I want to support. I've come to terms with the fact that I am an intelligent, capable person with a sound voice and keeping my mouth shut is doing a disservice to the people I could be helping.
Since making that decision, I received the news that I am one of twenty-five people accepted into the Nuclear Age Peace Foundation's Peace Leadership Workshop this summer. It's basically a week of peace leadership training with one of my peace-related heroes - a dream come true. Even better, he is personally training us, and includes public speaking in the workshop! I will spend seven days in Santa Barbara learning how to put my dreams into motion. Just receiving this news has lit a fire under me - I'm speaking in class more often, presenting ideas to professors, and am even helping with student workshops next month. I realized that I have a voice, and I will use it without fear.
So, this summer I will be traveling from Atlanta to Santa Barbara to attend the week-long NAPF Peace Leadership Workshop, and I need your help getting there! Will you help me face my fear and reach my goal?
I am also running a month-long blog series on 'Compassion' through the month of March - go ahead and subscribe to my newsletter so you can have it delivered straight to your inbox! I have guestbloggers coming from all over the world, from all fields of experience.
Hope you have a happy week!